Optomized for Your Water!
Tailored Tap Water; Hydroviv filters have been proven by NC State to remove PFAS from tap water, throughout the lifetime of the filter.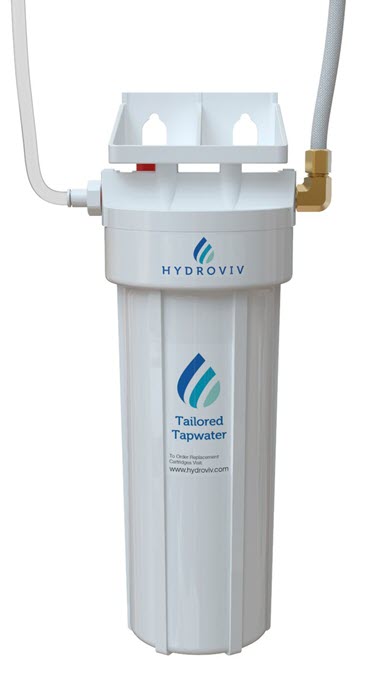 Removes PFAS From Tap Water




Proven by third-party study
Connects To Your Existing Faucet




No plumbing or drilling required
6-Month Cartridge Lifetime




Affordable replacements
Filtered Water On Demand




No heavy jugs or refilling pitchers
Hydroviv water filtration systems are the only water filters where Water Nerds examine YOUR city's water quality data BEFORE the system is built (using your shipping address), to ensure that the system performs optimally. Water isn't one-size-fits-all, your filter shouldn't be either.
Hydroviv drinking water filters meet industry standard filtration performance specifications for lead, chromium 6, arsenic, VOCs, Mercury, and Cysts. Hydroviv systems have also been independently tested against PFAS (including GenX and other emerging contaminants).
Hydroviv's water filtration systems are proudly hand-built in our Washington, DC facility, using NSF certified housing materials and filtration media.
You can buy with confidence knowing that there is a 30 day, no questions asked, money-back guarantee on any purchase, and that our housings/hardware have a 5 year warranty as well.
Cartridge lasts 6 months under normal usage, and replacement cartridges can be purchased.
We use your shipping address to locate your water supply. If you are purchasing a system as a gift for someone at a different address, just make a note with the "optimized for" address in the order notes during checkout.
Still have questions about our under sink filtration system? Learn more by Contacting Us!